About us
Cafe Umago is located on Brunswick st, Fitzroy.
Our menu offers a wide range of Italian specialties such as Supreme, Meat Lover, Gnocchi Pesto and many more.
You can order online from us by clicking the ORDER ONLINE button and we will deliver our delicious food directly to your front door.
We look forward to serving you.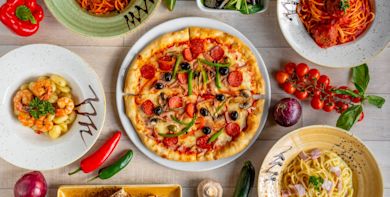 Reviews
Joshua
"The quality of the food was exceptional. The order was delivered hot and on time. We will definitely be ordering from Cafe Umago in the future. Thank you!"
20/01/2020
Susan
"I had a Caesar salad for the first time it was delicious"
4/01/2020